SHERMAN IRBY & MMT
Sherman Irby [alto Saxophone] – James Hurt [piano] – Marco Marzola [bass] – Darrell Green [drums]
Available from February 19th to March 3rd 2024
Contact us to find out the availability of the band
Available for Concerts and Masterclass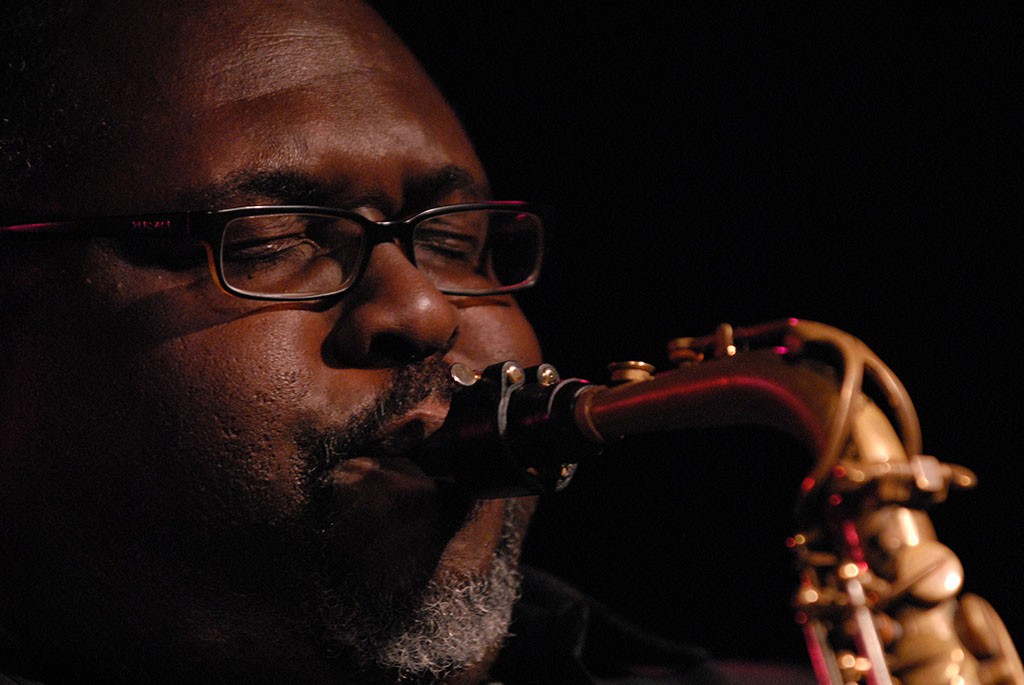 At a time when modern hard bop might have appeared bereft of vitality, alto saxophonist Sherman Irby invigorated the scene in the late '90s. Although a first listen may reveal a debt to soul-jazz player Cannonball Adderly, Irby's solos show he's also following in the experimental paths of Eric Dolphy and Julius Hemphill.
"Those so-called quirks have got to do with character," Irby has said. "You don't want everything to be perfect. That's the purpose of dissonance. Use it right, and when the resolve comes, it's that much more beautiful. If everything was clean all the time, there'd be no tension, no dynamics."
Post-bop alto saxophonist Sherman Irby was born in Tuscaloosa, Alabama;
encouraged by his family to learn music, he initially chose to play the viola, moving on to a series of instruments including guitar and piano before finally setting on the sax as a teen, soon becoming infatuated with jazz. While attending Clark- Atlanta University, Irby studied classical music,
but also was a stand out in the school' s jazz orchestra; despite graduating with a degree in music education, he refused to enter teaching, instead working a series of dead-end day jobs in order to devote his full energies to performing.
Collaborations:
Freddie Hubbard, Johnny O'Neal, Eddie Adams, James Hurt, Clark Terry, Steve Turre, Eric Revis, Dana Murray, Roy Hargrove, John Hicks, Wynton Marsalis, Roy Haynes, Elvin Jones, Buster Williams, Mulgrew Miller, Marcus Roberts, Larry Willis, Ron Carter, Cedar Walton, Quincy Jones, Randy Weston, Papo Va'zquez's Pirates, Bill Cosby, Dee Dee Bridgewater, Paco De Lucia, Sean Jones, Willie Jones III, Eric Reed, Claudia Acuna, Russell Gunn, Dennis Taylor, Bill Cantrall, Ryan Kisor, Ted Nash, Jazz at Lincoln Center Orchestra and many other…………….
For more information and booking inquiries please don't hesitate to contact us
CHARISMATIC PRODUCTION Contacts:
For Info: production@charismaticproduction.com
For Booking: booking@charismaticproduction.com
Link:
— On YouTube
– Contdown – Sherman Irby & MMT (live @ Ancona Jazz Festival)
– We See – Sherman Irby & MMT (live @ Ancona Jazz Festival)
– Marco Marzola & Sherman Irby – Alchemy (Full Album)

— On Spotify
– Marco Marzola & Sherman Irby – Alchemy (Full Album)